Articles by Lee County Master Gardeners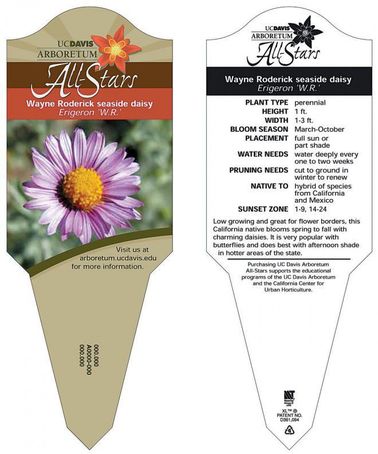 A plant tag is like an instruction manual for a plant.
​Plant tags are user's guide for plants

The tag attached to a nursery or garden center plant, tree or shrub is like a user's guide or instruction manual for that plant. A quick study before purchase can let you know if a plant is right for your garden space. Once home, remove the tag before planting, but keep it in your garden journal for reference.
​
Here's the information that can be found on a tag:
• Scientific name and picture
• Light exposure, which tells you if the plant will grow in sun, shade or a mix. Sun means six-plus hours of bright light daily, part sun is four to six hours of sun or filtered light and shade is less than four hours.
• Hardiness, which is the coldest winter temperature at which the plant can survive
• Size, or the height and width the plant will reach at maturity
• Spacing, which indicates how far apart to space the same kind of plant
• Bloom time, which shows approximately when the plant will bloom, if applicable
• Soil, if any particular soil requirements will be found here

Other information that may be found on the tag includes color, fragrance, pruning if required, fertilization suggestions, a scale of deer resistance and if the plant is noted for foliage or bloom. Some tags have a space for notes such as the date planted, price or number purchased. Tags on larger shrubs and trees have step-by-step planting instructions.

Though spring is still 11 days away, the whites, yellows and blushes have already emerged, spurring a desire to dig. Use the plant tag information to your benefit for a more enjoyable and successful gardening season.

JENNIFER CALDWELL, a Master Gardener, is a trained volunteer of the Mississippi State University Extension Service. For gardening questions, call the Help Center at (662) 620-8280 in Lee County County.