---
Lee County Master Gardener Projects

The Lee County Master Gardeners lead and participate in many projects that help to promote gardening and serve as beautification to areas in Lee County. The projects provide a way to engage the public in gardening activities and to share current ideas. Please use the button below to explore and learn how the Lee County Master Gardeners contribute their time and love of gardening with the community.
---
Several Lee County Master Gardeners regularly attend the Summer Celebration at University of Tennessee in Jackson, TN. There are many inspiring exhibits, displays and educational presentations for gardeners.
---

Fall armyworms have been noted in several locations in Lee County. Fall armyworms prefer bermudagrass lawns, but they sometimes occur on other grass species. They especially like turf that is well-fertilized and irrigated. Scout for the armyworms in the early morning or late afternoon. The Mississippi State Extension Service has information on effective spraying for treatment. Treatment should begin at the first signs of infestation.
---
---
---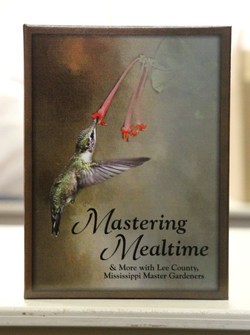 The Lee County Master Gardeners have written a wonderful cookbook, Mastering Mealtime, full of gardening information, as well as over 400 delicious, tried and true recipes. Mastering Mealtime, now in the second printing, is available from any Master Gardener or at the Lee County extension office on Cliff Gookin Blvd.
The price is $20.
---
LEE COUNTY MASTER GARDENER HELP CENTER
​662-620-8280 or 1-866-920-4678

---

​
​Location:
MSU Lee County Extension Office
5338 Cliff Gookin Blvd.; Tupelo, MS 38801


---