---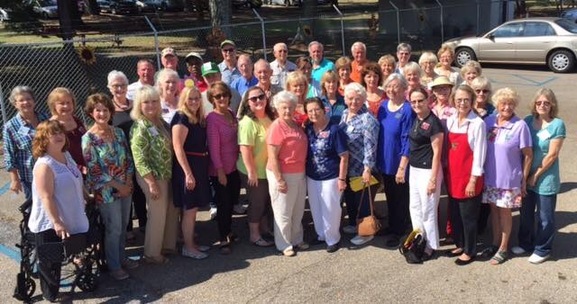 Celebrating 25 Years!

Lee County Master Gardeners gathered at the Lee County Extension Office to celebrate the 25th anniversary of the Master Gardener program in Mississippi. Many have been involved in the Master Gardening Association in Mississippi over these 25 years, sharing their interest in and love of gardening with the public through the MSU Extension Service. Master Gardeners have provided tens of thousands of hours in volunteer service to all areas of Mississippi.
---
---
Drought Conditions
Drought conditions ​in northeast Mississippi have caused many plants and trees to show drought stress. Several people have inquired at the Lee County Master Gardener Help Center about plant buds that weren't opening as they normally do or trees that are starting to lose their leaves prematurely. Both are signs of drought stress. Watering plants deeply about 1 inch of water per week will help with drought symptoms until the autumn rains form.
---
Lee County Master Gardener Projects

The Lee County Master Gardeners lead and participate in many projects that help to promote gardening and serve as beautification to areas in Lee County. The projects provide a way to engage the public in gardening activities and to share current ideas. Please use the button below to explore and learn how the Lee County Master Gardeners contribute their time and love of gardening with the community.
---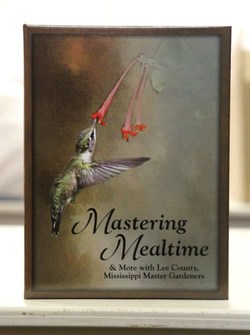 The Lee County Master Gardeners have written a wonderful cookbook, Mastering Mealtime, full of gardening information, as well as over 400 delicious, tried and true recipes. Mastering Mealtime, now in the second printing, is available from any Master Gardener or at the Lee County extension office on Cliff Gookin Blvd.
The price is $20.
---
---
---
LEE COUNTY MASTER GARDENER HELP CENTER
​662-620-8280 or 1-866-920-4678
---

​
​Location:
MSU Lee County Extension Office
5338 Cliff Gookin Blvd.; Tupelo, MS 38801


---